Congratulations! You have set up e-mail to SMS. Now go to
www.gmail.com
and log in with your Gmail account information.
Click on the "Compose" button in the top left-hand corner.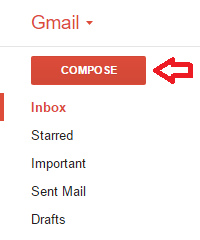 Type the
cellnumber@winsms.net
into the To: field. You can send to multiple recipients by using a semicolon (;) as a separator.
The subject field is not required. You can leave it blank or you can use it for a message reference.

Type your SMS message in the body of the email.
The gateway will send the first 160 characters of the e-mail as the SMS message, but if you have enabled long messages under "My Profile" in the Client Zone, it will send the first 918 characters of the e-mail (taking into account the symbols that count as 2 characters. For more information on symbols that count as 2 characters, click
here
.). Click
here
to learn how to enable long message support, which will send 918 characters of the e-mail.
Click on the "Send" button.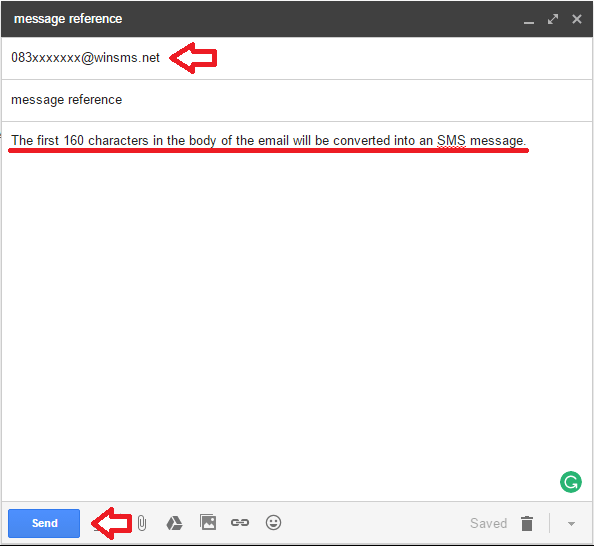 Congratulations! You have just sent an SMS from Gmail.

Scheduling:
If you want to schedule the message for later delivery, include the date/time in the subject line in the following format:
Subject: YYYYMMDDHHMM
YYYYMMDDHHMM represents the date and the time the message should be sent, for example:
Subject: 202211271500
In this example the message will be scheduled for 27 November 2022 at 15:00 (3pm).
Have you registered your own WinSMS account? Sign up for FREE
here
.