Click here and log in with your WinSMS username and password, then click on "Message Logs":

Click on "Download Messages":

Select your Start Date, End Date, whether you wish to include sub accounts and your field delimiter and click on "Ok":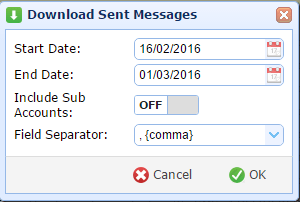 Go to the location the file was downloaded to and open the file up in your spreadsheet program and you will be able to edit and print your sent items.
Have you registered your own WinSMS account? Sign up for FREE here.