Doing the transfer

Open up the WinSMS desktop client software.

Make sure
you are logged on then click on "Online Services" and then "Upload database to WinSMS Server…"

Check the "Import uploaded database into WinSMS.mobi" checkbox. Check the appropriate notification checkboxes and click "Next"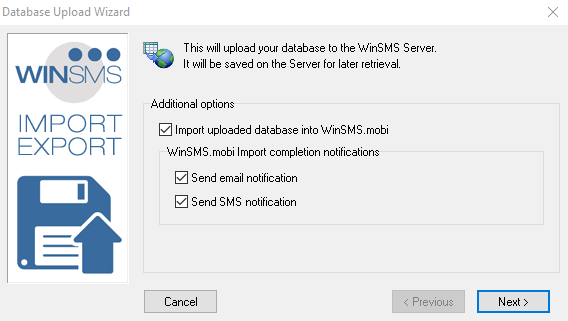 Please note the next step will
overwrite any information you have in WinSMS.mobi
Click on "Yes" on the warning screen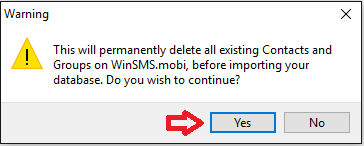 This screen will give you a summary of what you are about to do, click "Next" to proceed.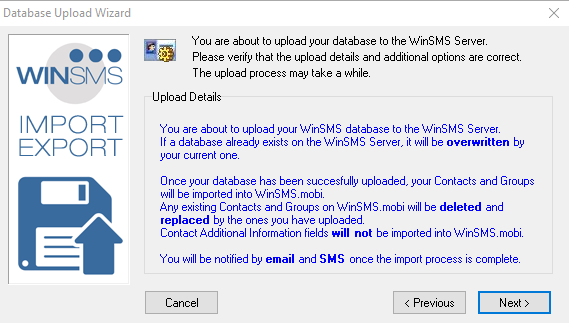 Wait for the process to finish then click on "Finish"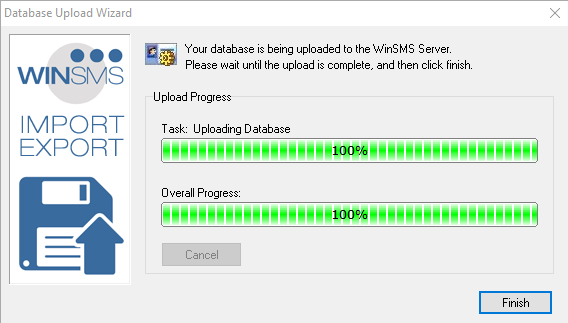 You will get a not
ification (depending on the notification settings you chose) letting you know your WinSMS desktop client database has been successfully uploaded to WinSMS.mobi. Once you receive this notification go to
www
.winsms.mobi
and log in with your WinSMS username and password and your contact database will be there.




Congratulations, you have just transferred your WinSMS desktop client database to WinSMS.mobi.



Have you registered your own WinSMS account? Sign up for FREE
here
.