If you get the error "The Backup Directory specified does not exist" then click "OK"

Click on the "Change Directory" button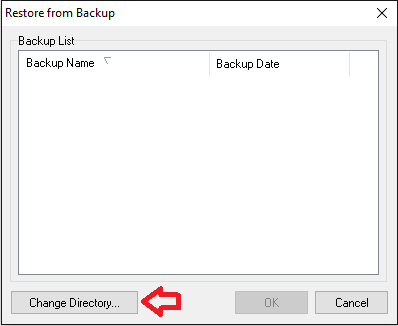 B
rowse to the directory where your WinSMS desktop client backup files are kept, left-click on the directory, and click on "OK"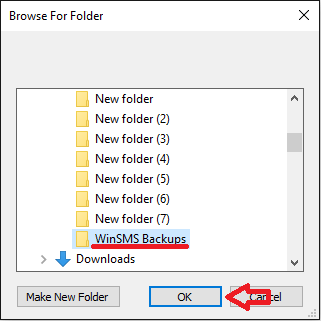 Left-click on the backup you wish to restore and click on "OK"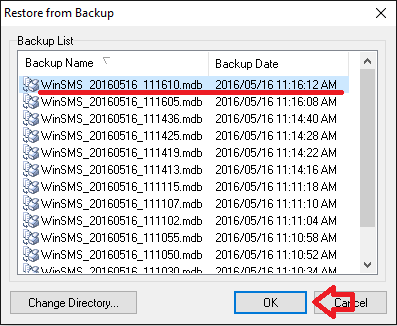 Click on "Yes" on the pop-up warning.
Please note: This proces
s will overwrite all your information with the backup you have chosen.

Click on "OK" on the pop-up.

The WinSMS desktop client will restart. Congratulations you have successfully restored a WinSMS desktop client database.
Don't have a WinSMS account yet? Register your free trial account
here
.