The WinSMS 1-Click Payment System allows the secure Payment Gateway (Virtual Card Services) to save your credit card details on their secure server after a successful payment. Once this is done, you will be able to pay for WinSMS credits with a single click.

You can use the WinSMS client zone or WinSMS.mobi to enable and use the WinSMS 1-Click Payment System.

Click
here
to skip to the WinSMS.mobi instructions.
The WinSMS Client Zone

Click
here
to go to the WinSMS Client Zone and log in with your WinSMS username and password.
Click on the "Buy Credits" button.


Under step 1 click on the drop-down by "Payment Method" then click on "Credit/Debit Card"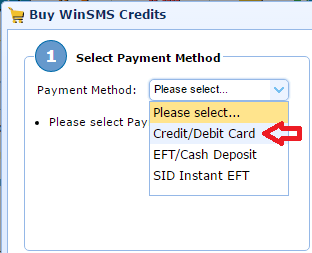 Under step 2 enter your amount of credits you want to buy under "Enter Quantity"

You will see a summary of the amount that is going to be deducted from your credit/debit card on the bottom of step 2.

Note: You can change your quantity of credits as many times as you like.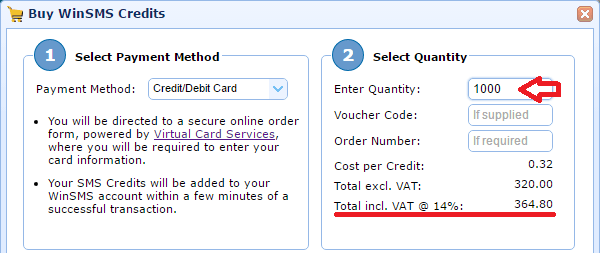 Click on "Enable 1-Click Payment along the bottom of the "Buy WinSMS Credits" screen.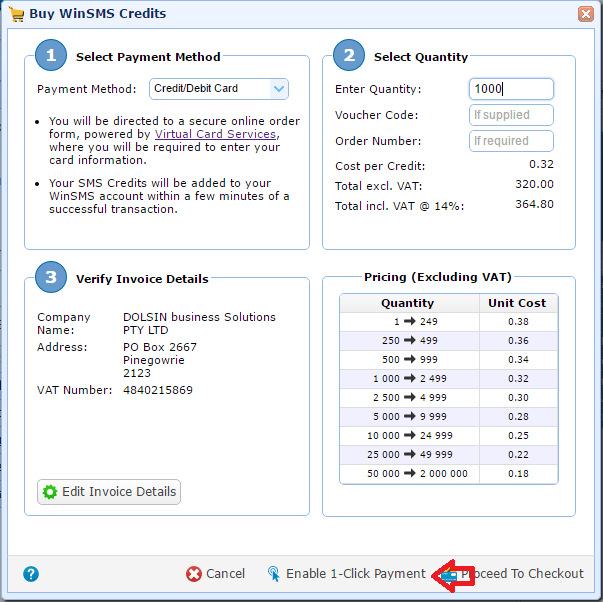 Tick the "I Agree" checkbox then click on the "Proceed" button.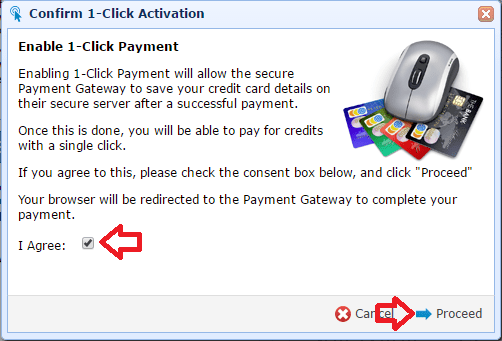 You will be redirected to our Virtual Card Vender, along the top of the screen will be your purchase summary.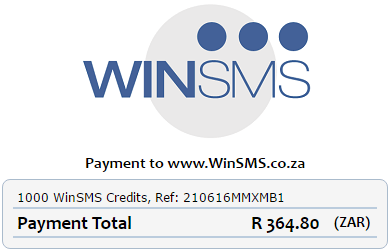 Fill out your card number, expiry date (Month and year), the name on the card and your CVC number.

Email address is optional, if you fill this out you will get a copy of your credit/debit card transactional receipt.

Click on the "Pay" button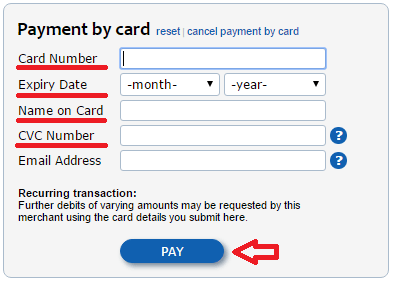 You might get redirected to a secure page asking you for your pin/security number depending on what type of credit/debit card you are using and which bank issued you with the card. Please follow the steps provided on this page to continue.

If your transaction was successful you will be redirected to the WinSMS client zone and a "WinSMS Credit Purchase" pop-up will appear, click "Ok" to close this pop-up.

If your transaction was not successful please try again or contact us here.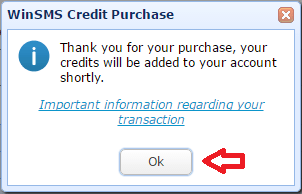 Congratulations you have just enabled the 1-Click Payment system and completed your credit/debit card credit purchase.
Next time you buy credits all you need to do is select Credit/Debit Card, enter your quantity and click on the "Pay Now with 1-Click" Button.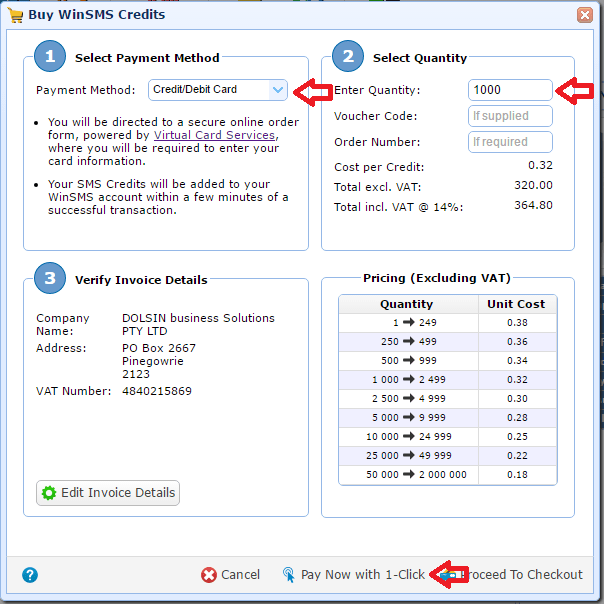 Don't have a WinSMS account yet? Register your free trial account
here
.